Green Ways Organic Chlorella powder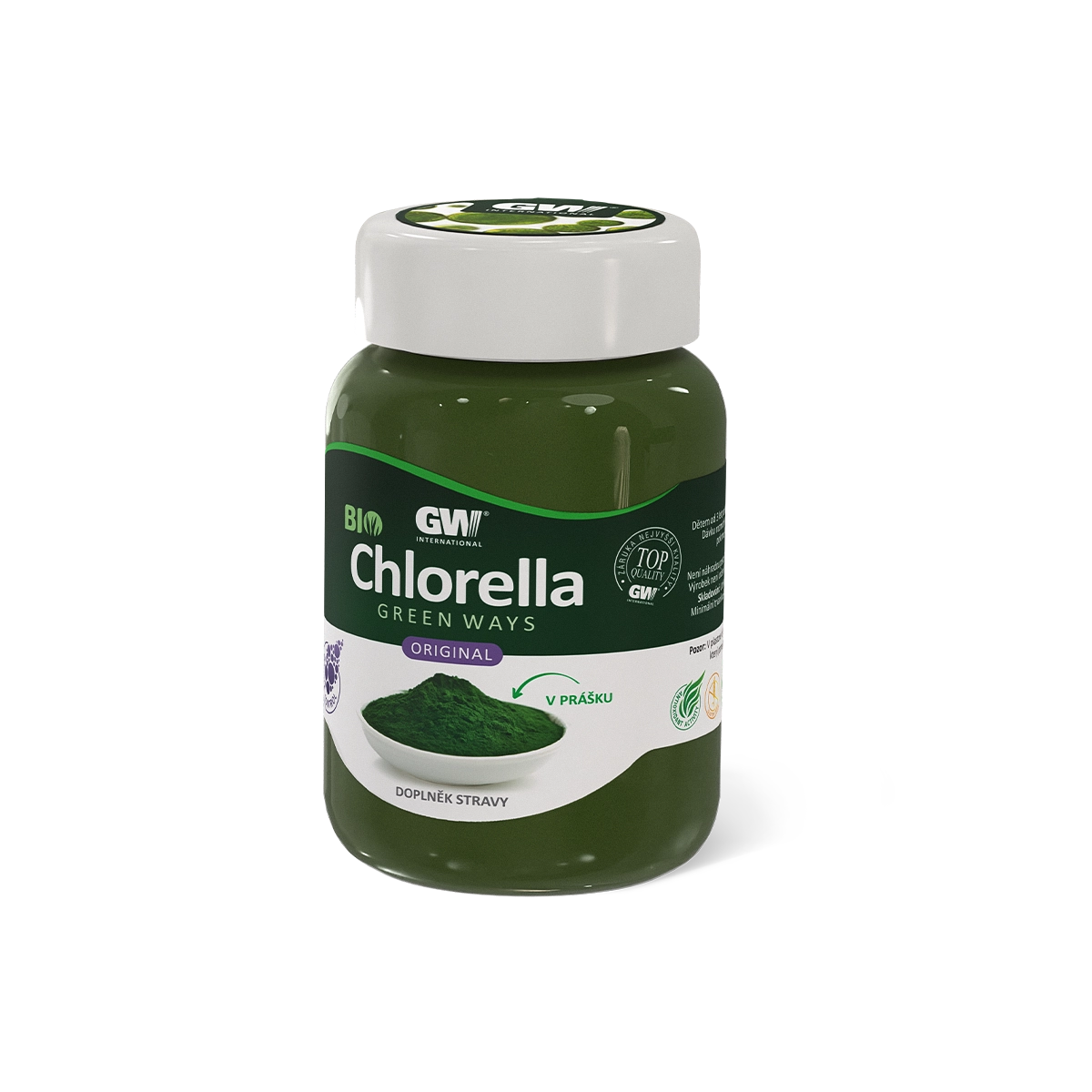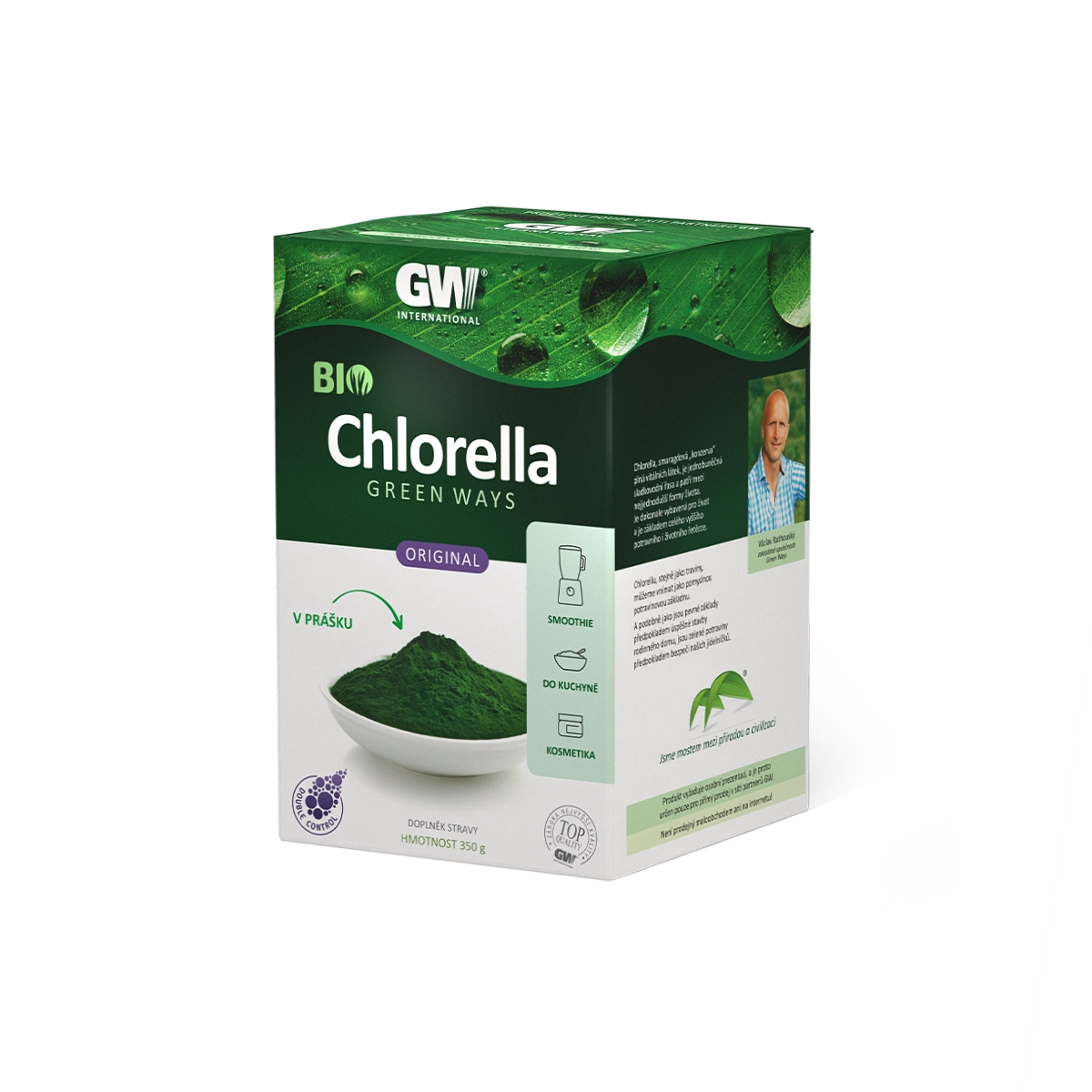 Product description
Naturally grown, 100% chlorella pyrenoidosa of the highest quality and purity in powder form
Extensive use
The gentle disintegration of the cell wall of Green Ways Chlorella guarantees the high absorption of nutrients (up to 80%). While preserving the quality of the cellular content.
The freshest chlorella on the market
Thanks to year-round production and a large number of harvests, you get fresh, healthy chlorella. We test Green Ways Chlorella on a regular and above-standard basis. We monitor its cleanliness and overall quality. We respect Double Control for each batch.
Chlorella of the highest
Careful site selection, strictly controlled organic farming and exceptionally gentle processing ensure that Green Ways Chlorella is
ORGANIC
Suitable for vegans
Non-GMO
Gluten-free
We test Green Ways Chlorella on a regular and above-standard basis.
We monitor its cleanliness and overall quality.
We respect Double Control for each batch.
Chlorella contains a wide range of biologically active substances. It is one of the richest sources of chlorophyll, which is crucial to life on this planet. Chlorophyll content is an indicator of freshness and quality. That's why Green Ways Chlorella is also regularly tested for chlorophyll content. High quality chlorella has extraordinary nutritional benefits and is the primary producer of such substances that are necessary for humans.
Green Ways Chlorella contains
High protein levels
Polyunsaturated fatty acids
Vitamin D
Vitamin B12
CGF
Sporopollenin
And other phytonutrients
Green Ways Chlorella does not contain
Fillers
Binders
Preservatives
Or other additives
Green Ways Chlorella is 100% chlorella.
Green Ways Chlorella has been thoroughly tested
Some of our latest studies conducted on Green Ways Chlorella
Chemopreventive effects of Young Barley and Chlorella Pyrenoidosa (2019)
Immunomodulatory properties of Young Barley and Chlorella Pyrenoidosa (2022)
Our studies have been presented at international Green Ways conferences and published in high impact scientific journals such as Nutrition (USA) and Nutrition and Cancer (USA).
At Green Ways, we have been involved in green food for over 21 years and are professionals at it.
Benefit
Chlorella pyrenoidosa is a unicellular freshwater algae.
Green Ways Chlorella
Satiates – Delivers valuable nutrients to your body
Cleanses – Supports your body's gentle detoxification processes
Harmonises – Supports regeneration at all levels of your body.
Powdered Green Ways Chlorella can be compared to concentrated vegetables of the highest quality. These are vital and incredibly fast dividing plant cells that provide the body with vitamins, minerals, essential amino acids, polyunsaturated fatty acids or antioxidants. This makes them the perfect nutritional base for the always rushing and tired humanity.
Specific product experiences, analyses, studies, expert articles and answers to frequently asked questions are available to all registered customers and consultants after they log in to our website. We publish a monthly printed magazine Greenways available also on our website. Green Ways has a large number of health professionals and our partners have the opportunity to consult with physicians and experienced counsellors about their issues.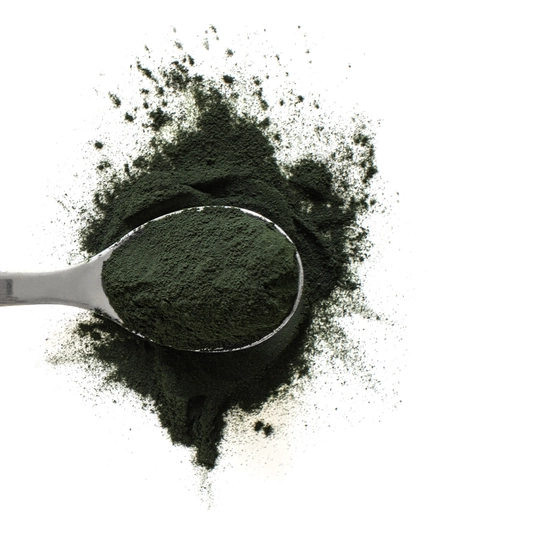 Use
Recommended dosage
The preventive daily amount is 5 g (a teaspoon) for an adult. Usually, higher doses are taken, tailored to suit the individual and their needs. We recommend increasing the dosage of Chlorella gradually. This is to avoid any significant detoxification effects. Maintain minimum one-hour intervals between taking chlorella and orally administered medications.
Recommendations from practice
Our customers usually mix Chlorella powder with water in combination with other ingredients. It can be blended with Green Ways Barley, Green Ways Coloured Foods, or in smoothies, for example. For increased nutritional value in dishes, it can be stirred into cold or lukewarm food, or used directly as an ingredient in cold cooking.
Not only internally, but also on the skin
To take advantage of the beneficial effect on the skin and mucous membranes, mix with water or a suitable ointment base.
Try Green Ways Organic Chlorella together with Green Ways Organic Barley. They work great together.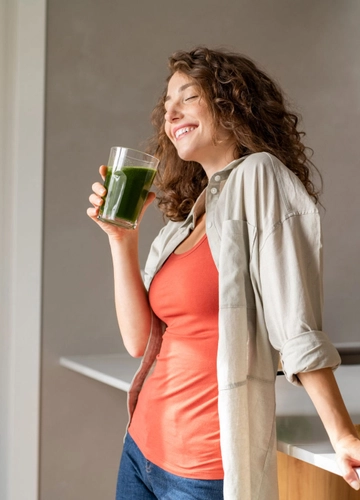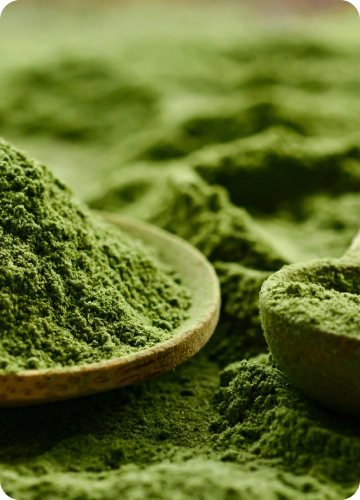 Uncover the secrets of the three pillars of Green Ways products
Visit the page