Organic dried CARROT root juice powder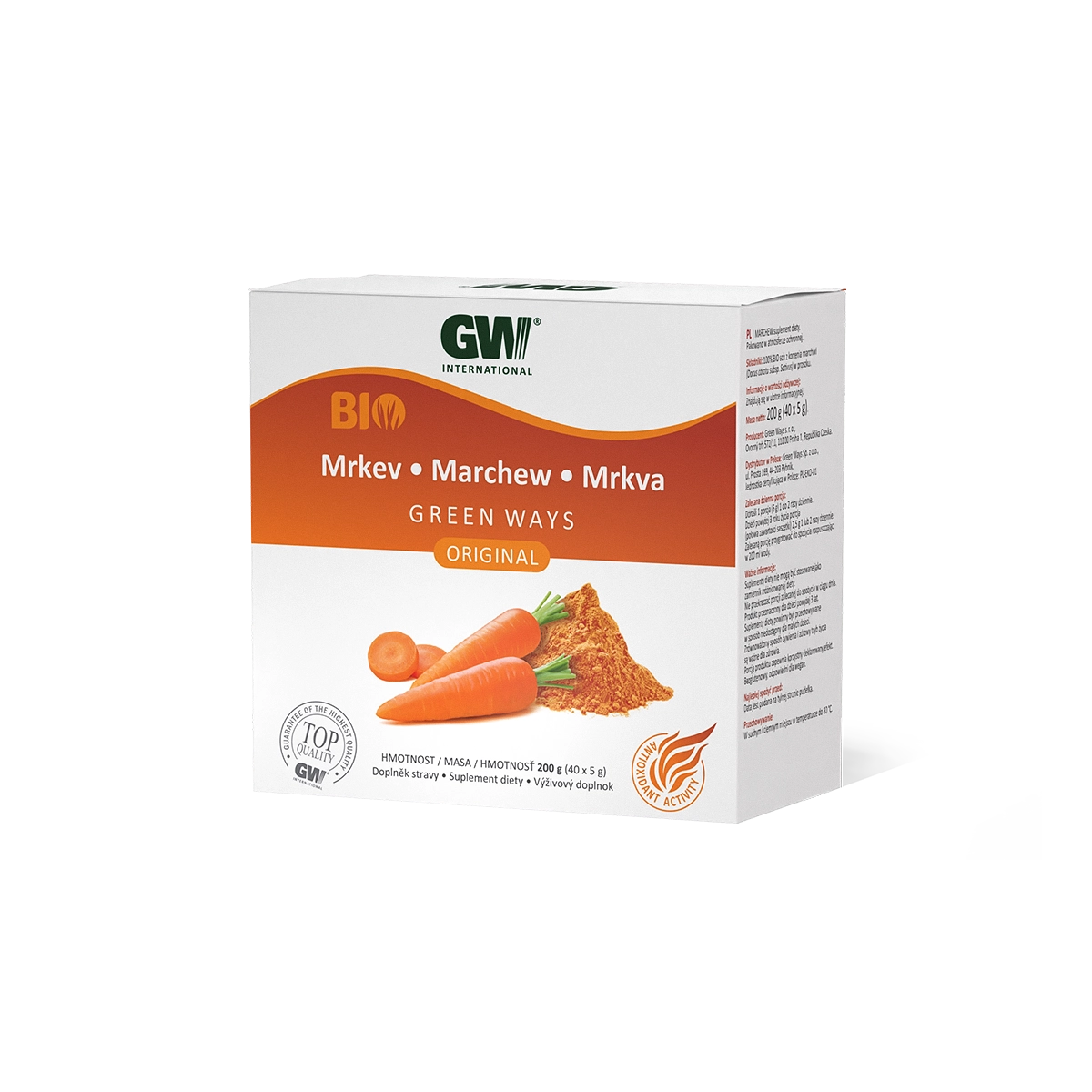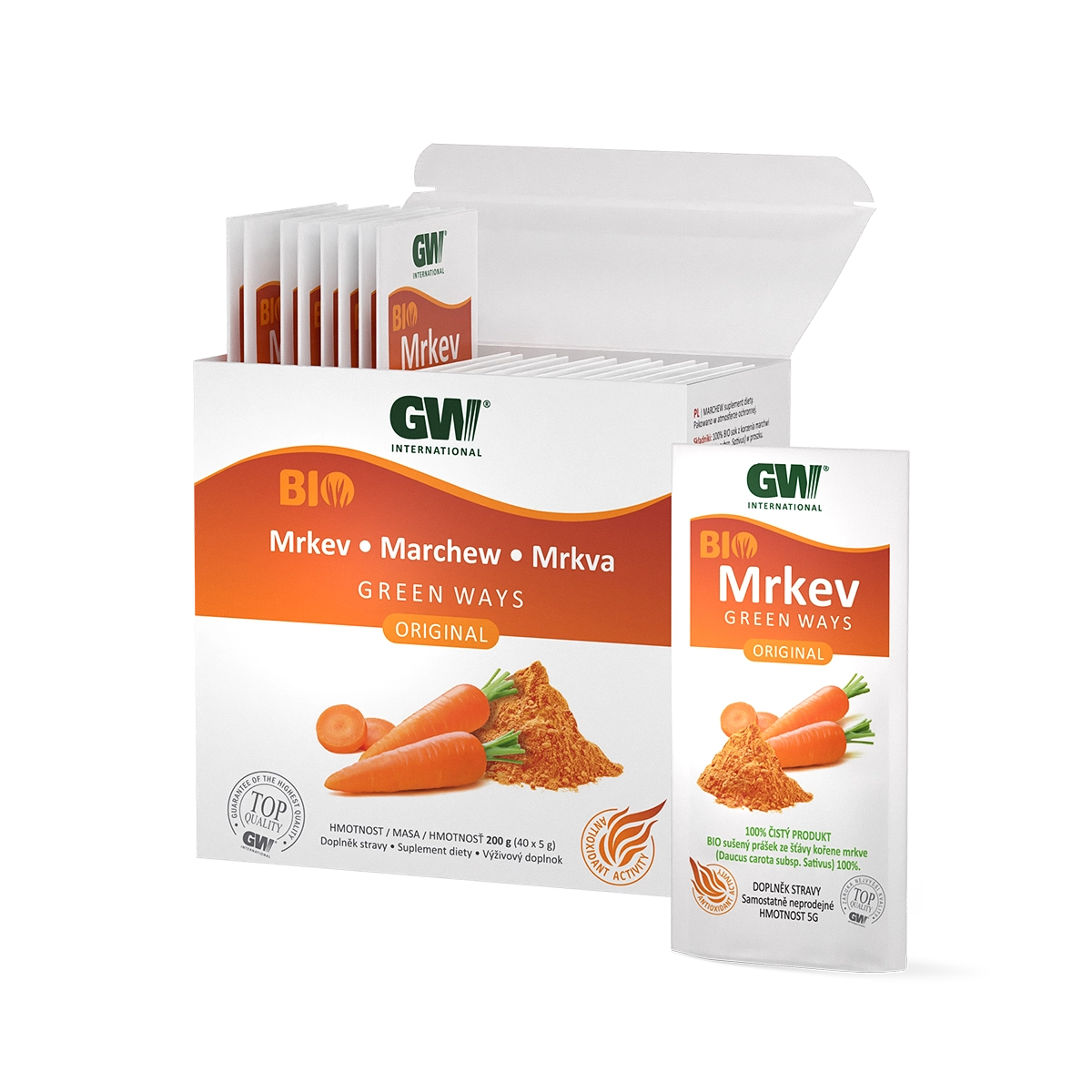 Product description
100% juiced and then gently dried carrot juice without coarse fibre.
In each bag is a powder that we obtain from the juice of 3 squeezed carrots.
There are 40 pouches in the pack.
Careful site selection, strictly controlled organic farming and gentle processing ensure that Green Ways carrots are
ORGANIC
RAW
Suitable for vegans
Non-GMO
Gluten-free
Each batch is tested in nationally accredited laboratories.
The juice is dried at a low temperature (31°C), which preserves a large amount of biologically active substances.
Green Ways Carrot does not contain
Fillers
Binders
Preservatives
Other additives
Green Ways carrots are 100% carrots
Benefit
As with Green Ways beets, we benefit from the fact that the pressed juice does not contain coarse insoluble fibre. It is also suitable for people on a fat-free diet, to whom it supplies the often missing beneficial substances.
The juice has a higher absorption of beta-carotene and other biologically active substances.
Green Ways carrots contain vitamins K1, C, E, B6 or vitamin H (also called biotin). In addition to vitamins, it is rich in minerals (calcium, phosphorus, iron or manganese), antioxidants, carotenoids and beta-carotene. Beta-carotene in carrots is a powerful antioxidant and is important for vitamin A synthesis in the body, among other things.
Thanks to the low drying temperature, high levels of vitamin C and B vitamins are preserved
Use
Recommended dosage
1 pouch (5 grams) 1 to 2 times per day for an adult.
Stir the contents of the pouch in lukewarm or cool still water. We recommend 0.2 dcl per pouch. Use a shaker, ideally a small Green Ways shaker. You can regulate the taste of the drink with more or less water
Green Ways carrots can be drunk and eaten on their own or used, for example, in the preparation of smoothies and cocktails. It is particularly suitable for cold cooking, where it retains its biologically active substances. You can use it, e.g. as a natural dye in the preparation of sweet dishes (colouring marzipan, icings etc.)
Lumps may be formed in the pouch. It is a natural reaction to the presence of natural carbohydrates. This does not reduce the quality of the product. Shake the pouch before opening.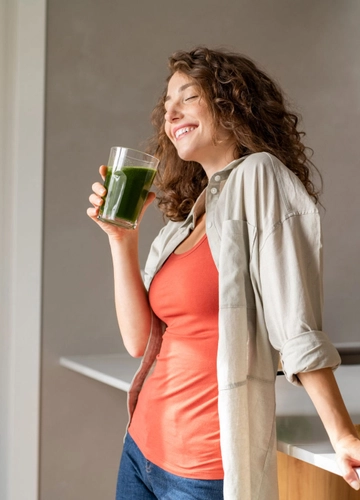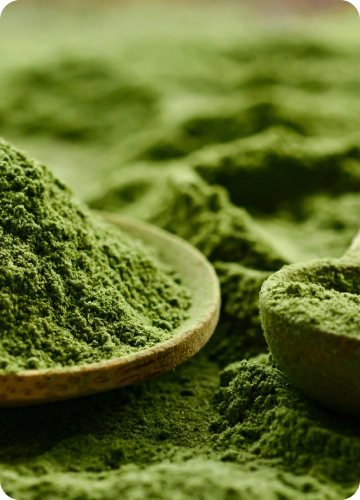 Uncover the secrets of the three pillars of Green Ways products
Visit the page